Lusatian Citizens' Region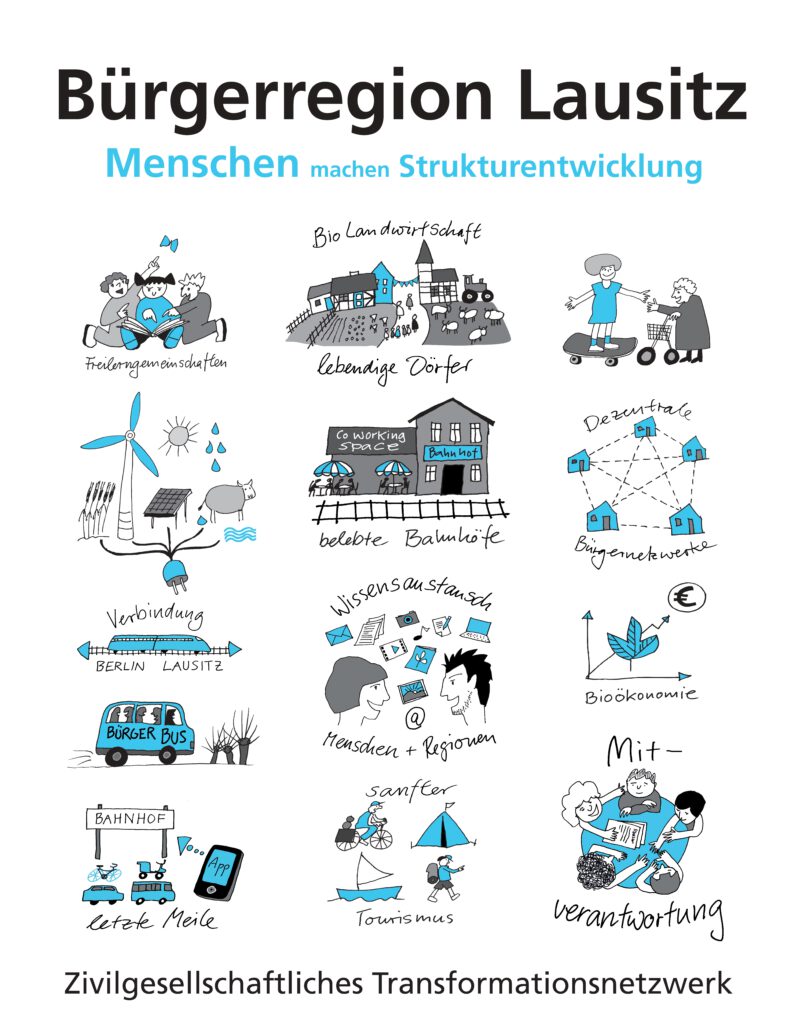 We are a regional hub for the Lausitz citizens' region and want to support associations, committed individuals and active people in actively shaping structural change. Are you committed to the district of Elbe-Elster? Are you interested in becoming active? Then give us a call or send us an e-mail – we look forward to hearing from you!
Project Duration

since 2020
Website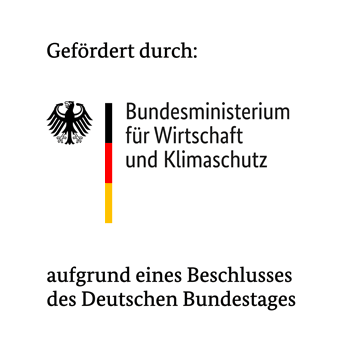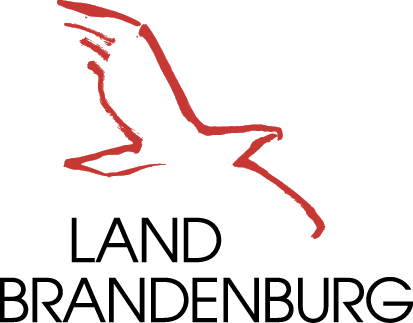 The Lusatian Citizens' Region invites people in Lusatia to help shape their region. It is working to make citizens more visible, more audible and more effective in the process of structural change. Because the future of Lusatia should not only be economically and ecologically sustainable, but also just for the people.
The association chairman of "Generationen gehen gemeinsam" (G3) e. V., Sven Guntermann, has been active in the coordination group of the Lusatian Citizens' Region since its founding in September 2020.
Since December 2022, Markus Wegner and Jonas Baumgart, funded by the state of Brandenburg and the BMWK, have shared the project management of the regional hub for the Elbe-Elster district, based in Finsterwalde and Herzberg.
Focus topics of the regional hub are:
1. Activation for co-creation
With regular events, we invite people who are active in the local community (and all those who want to become more active) to come together and exchange experiences. In this way, we create a local network of associations, active and interested people and encourage locals to help shape the region on their own doorstep.
2. Ready for our grandchildren / Sustainability 
In the Elbe-Elster district, there are many initiatives and players who are already actively working on creating change for a region that is "Ready for our grandchildren" and more sustainable. With the project "Enkeltaugliche Region", we bring these people together, provide inspiration and encourage more participation in sustainability. With events on the topic for the whole region Elbe Elster, we will create spaces where active people can inspire and support each other and make plans for the future (Project start in fall 2023) 
3. Advice and support for planned projects and open questions – "pilots" for commitment.
We are the point of contact for specific questions relating to co-creating change in the region:
– What funding is available in the region? 
– Who are the important stakeholders in the municipality? 
– How do you bring an initiative or project from idea to implementation? 
We are happy to sit down with you for a personal discussion.
Fotos by Tine Jurtz Fotografie