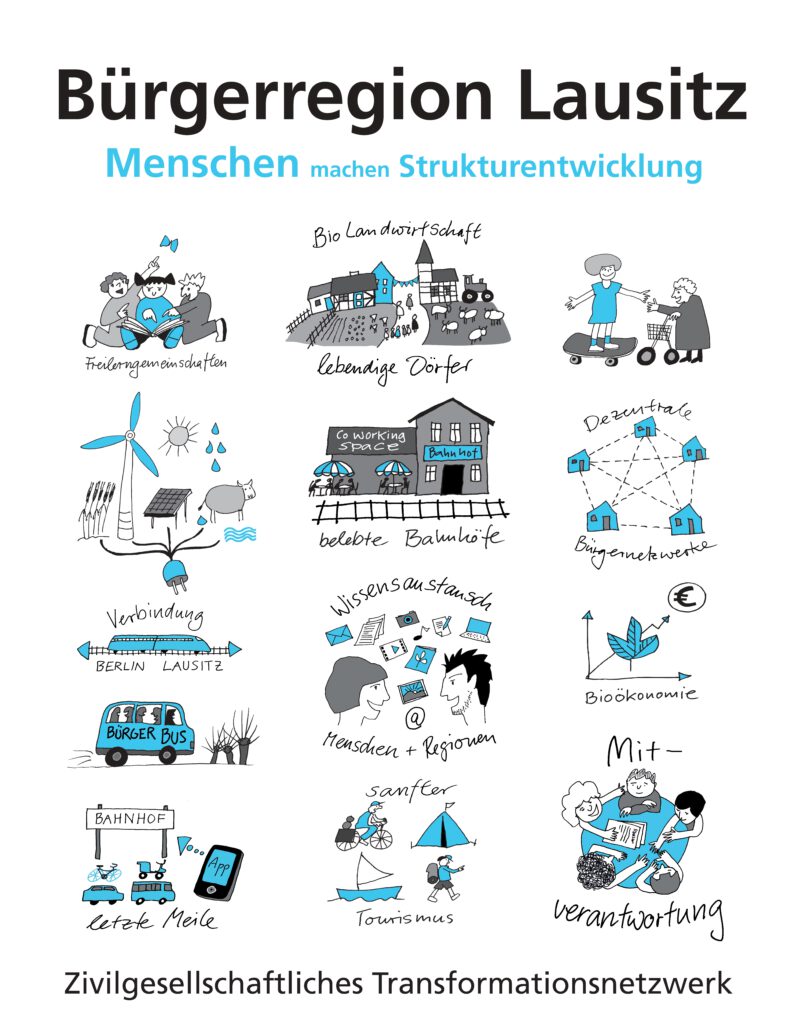 We are a member of the Citizens' Region of Lusatia and want to play an active role in shaping structural change. Are you a civil society organisation from Elbe-Elster? Then you are invited to join the network!
Project Duration

since 2020
Website

As a civil society network, we pursue the goal of informing and supporting each other: Who does what, where and how? With what effect and what help? Who needs what advice and support? How can we develop joint projects?
The chairman of the association "Generationen gehen gemeinsam" (G3) e. V., Sven Guntermann, has been active in the coordination since it has been founded in September 2020 and would like to support civil society actors in Elbe-Elster in putting their innovative ideas for Lusatia into practice.
Fotos by Tine Jurtz Fotografie