With the project "BALANCE – Berufliche Alternativen Leben – Alleinerziehenden Neue Chancen Einräumen" (Living Professional Alternatives – Providing Single Parents New Opportunities), long-term unemployed single parents living in the Elbe-Elster region received intensive and individual attention for the first time.
Project Duration

2009 – 2012
The aim of the project was to integrate long-term unemployed single parents into the employment sector and to strengthen their social participation. Over a period of 30 months, in two funding phases of 15 months each, the target group of single parents were addressed who received social welfare, who were between 28 and 50 years old and had a vocational school diploma. The project enabled a total of over 100 single parents to enter the project. "Generationen gehen gemeinsam" (G3) e.V. was responsible for project management, project administration and public relations. The team received special support from Dr. Michael Thomas of the Berlin-Brandenburg Institute for Social Science Studies (BISS). The project was implemented at the three locations Finsterwalde, Elsterwerda and Herzberg by four sub-project partners E&G Projekt Agentur GmbH (Finsterwalde), BIAW GmbH (Herzberg) as well as bam GmbH (Elsterwerda) and IBS – CEMES Institut GmbH (Elsterwerda). This enabled the project to cover the entire Elbe-Elster district.
"BALANCE - as the name says - from the beginning, our association was allowed to accompany the project as a cooperating partner and thus contribute our 20 years of experience in working with and for single parents. [...] Already in the family camp, the balance succeeded: new information for the participants, new insights and discussions alternated with shared experiences with the children ending in a hopeful outlook on the way ahead. This was followed by competence assessment modules, internships, but also encounters and pleasant hours. "
The song and video project ,,Bis alles gut ist" (Until everything is good) was created in cooperation with the Finsterwalde-based rapper PSEIKO and the project participants of the sub-project organisation E&G Projekt Agentur GmbH in Finsterwalde.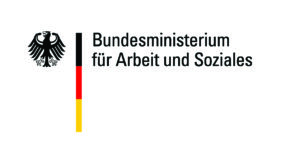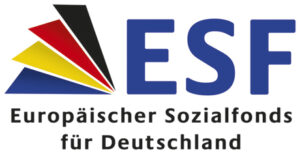 The project was funded by the Federal Ministry of Labour and Social Affairs and the European Social Fund. One of the four Brandenburg federal model projects "Good Work for Single Parents" started at the end of 2009 in the Elbe-Elster district with "Generationen gehen gemeinsam" (G3) e.V. as the project coordinator.