Doberlug-Kirchhain.VerEinT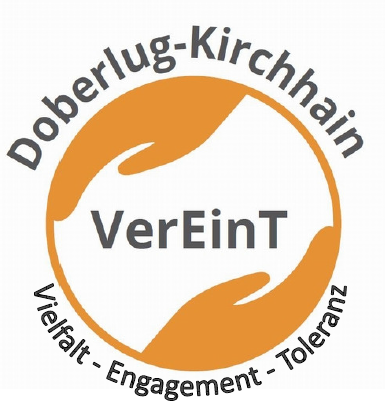 Living – Together – Active – In – Diversity! Together, the initiative "Doberlug-Kirchhain. Ver.EinT." shapes the local social sphere to bring people together and break down barriers.
Doberlug-Kirchhain.VerEinT is an association of people who volunteer in refugee work and in neighborhood-based community welfare work – and a clear PRO for human and cosmopolitan interaction with each other.
In 2017, the "MaLVi" meeting room offering a wide range of activities for young and old was opened in cooperation with the association "Generationen gehen gemeinsam" (G3) e.V. and the Kirchhain Protestant church congregation. With and for our new citizens, the initiative organises projects and welcome parties, provides German lessons in the "Camp" and much more. For this, the initiative, still under its old name, was awarded the prestigious Band für Mut und Verständigung (Ribbon for Courage and Understanding) in 2018. With great support, the initiative has also been running a donation chamber since 2015.
The doors of Doberlug-Kirchhain.VerEinT are open for everyone:
Opening hours
Donation Chamber (Akazienweg 5b):
Monday 8.00 a.m. – 12.00 p.m.
Tuesday 2pm – 6pm
Wednesday 2pm – 6pm
Thursday closed
Friday 8.00 a.m. – 11.00 a.m.
Meeting room "MaLVi" (Kirchstr. 5):
Monday 1pm – 5pm
Thursday 1pm – 5pm
Offers
    Homework help/tutoring/language mediation
    Afternoon games for young and old
    Conversation café
    Cooking and eating together
    Activities for the little ones
Further offers according to notice board
    Cooking classes for the young and old and families
    Workshops on the topics of media, exercise and nutrition, addictive substances
    Information evenings
    Festivals